Picking the perfect outfit doesn't come naturally to many people. Unless you're a fashion expert, you might struggle to pair pieces, colors, or accessories together. Your lack of style know-how could result in a bland, average, or OTT style that will do little for your confidence.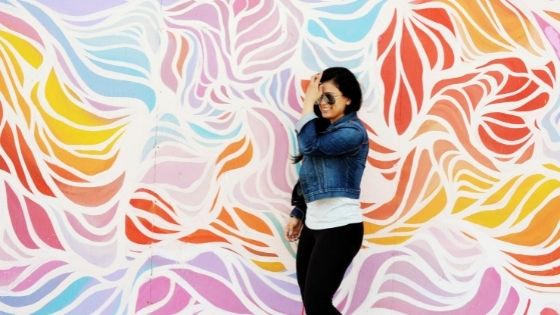 If you're tired of questioning every outfit or struggle to pick the perfect pieces for your shape and personality, worry no more. Read these six fashion tips and tricks for effortless style.
1. Appear Polished with Tailored Clothing
Make an outfit appear more polished by taking various pieces along to a talented tailor or seamstress. They can highlight an hourglass figure by cinching a dress at the waist or stop pants dragging on the ground with a professional hem. Tailored clothing will ensure every item you wear looks made for your shape.
2. Wear Classic Colors
Some colors never fall out of fashion. Create a timeless style by dressing in various classic shades, such as navy blue, white, or black. The colors will look great on photos decades after decades, and the neutral colors can complement almost any hues in your closet.
3. Don't Over Accessorize
While jewelry pieces can finish off an outfit, less is always more. Avoid over-accessorizing, as you'll appear desperate to stand out from the crowd. Look effortless by investing in understated, feminine pieces that are fashionable and versatile. Katie Waltman is an expert in flexible jewelry, as she creates stunning bracelets, necklaces, and earrings that are the epitome of simple yet stylish design. For example, you can wear her chain or beaded bracelets on their own or stack them to create a unique, effortless look.
4. Use the Color Wheel
Are you often unsure how to pair shades together? When in doubt, turn to the color wheel to make an informed fashion choice. First developed by Sir Isaac Newton in 1704, the color wheel has been refined throughout the decades, and many fashion designers, interior designers, and artists use it across the world.
It can help you identify matching or contrasting color schemes that are visually appealing. By learning about color harmony, temperature, and context, you can grab everyone's attention for the right reason by dressing in the perfect color combination.
5. Explore Thrift Stores
Avoid a fashion faux pas by donning items no one else is wearing. Rather than visiting a high street store or shopping with a popular retailer, develop a unique wardrobe by browsing various thrift stores for rare pieces. You could find a vintage piece that matches your personality or secure a beautiful designer item for a bargain price.
6. Wear More Natural Fabrics
It's time to ditch the polyester and wear more natural fabrics. Improve breathability and comfort by wearing linens or organic cotton. The soft, comfortable clothing will feel great against your skin, and they also crease less compared to other materials. Natural fabrics are an ideal choice for a casual stroll outdoors, lunch with a loved one, or a spot of shopping.