The Contract for Differences (CFD) market involves the sales and purchase of financial instruments. Investors in this marketplace, use CFD brokers to transact their trades. Brokers provide many services to their clients, and for this they charge them some form of commission. Brokers generate greater revenues as trading volume climbs, which provide them with an incentive to add clients.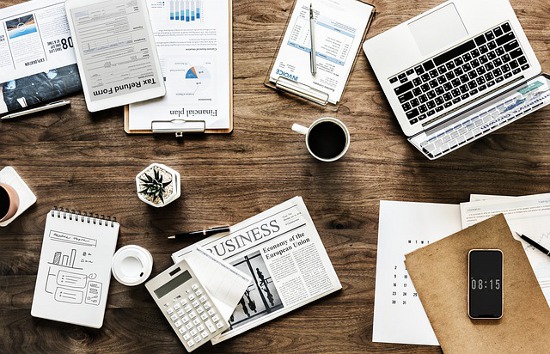 What is Affiliate Marketing
Affiliate marketing is a business that generates revenues for converted leads. For example, a CFD broker might pay you if you send them clients and those clients trade. A new client can be very valuable to a broker, as it provides them with an opportunity to increase their trading volume. CFD brokers will use an affiliate program to market their products in addition to their own marketing efforts. There are times that an affiliate will tap into a market that was unreached by the CFD broker. This strategy is used in conjunction with advertising and provides large cost savings, as it brings in hot leads, since the broker only pays its marketer if they get paid.
The First Step in becoming an Affiliate
You might be interested in affiliate marketing if you have a website that attracts investors that are actively investing. You can search the internet to find agents or salespeople who have great affiliate programs and a leading reputation. Carefully read all prerequisites before registering with an affiliate. Some agents may have many affiliate programs that you can join. Once you fill out all the necessary information and have received approval, you will receive a confirmation email. Your affiliate partner will send you specific HTML code that you will add to your web site.
How to Monetize Your Commentary
If you are presently giving information that relates to the financial markets, then a great way to monetize your blog post or website is to add affiliate marketing from a company like activelyinvesting. The payout can be considerable for a new client as the CFD market is very competitive and finding customers that are looking for a broker is difficult. An affiliate marketing business could work in conjunction with your current business or it can become your sole business.
How It Works
The goal of the affiliate marketer is to send customers to a broker and have them sign up for a service. Most CFD brokers require a transaction to make a payout. An affiliate is tracked is through a link that has HTML code. Whenever a person clicks on this link on your site and is brought to your partner CFD brokers website, a potential client is marked by your affiliate partner. If your client you send deposits capital and makes a trade, you get paid. Unfortunately, if the customer clicks the link and fails to make the transaction, you will not receive any benefits.
What Should You Check Before Agreeing to an Affiliate Program?
The first step is to perform your own due diligence. See if there are any bad reviews online. See if anyone complains about non-payment or delayed payment. You should also check to see how many transactions need to be completed before you get paid. You want to avoid affiliate programs that delay payment to see if they will make money from an investor before they make a payment. Read through all the terms and conditions before you decide to sign up with an affiliate marketer.