There's always a lot of uncertainty when it comes to working with an unfamiliar SEO agency – especially when they are based overseas. Despite the fact that we live in a digital world where you can communicate with anyone, anywhere, in an instant, we still feel an element of doubt.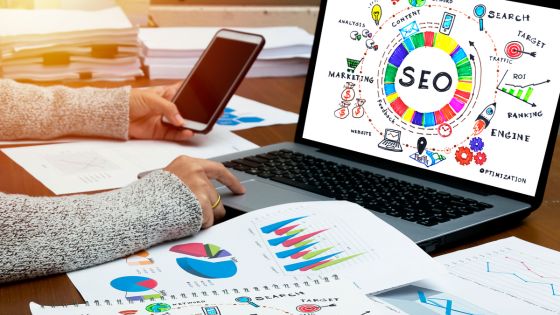 For example, is it safe to work with an Arabic SEO agency if you are based in another country? What are the risks involved? Let's find out.
Is it safe to work with an Arabic SEO agency even if you are based in another country?
The short answer is yes. However, the opposite can also be true. It all comes down to how much due diligence you put in before signing on the dotted line.
Of course, to assume that every Arabic SEO agency that reaches out to you is automatically trying to scam you would be a mistake. However, to assume that every single agency you come across is 100% legitimate without asking any further questions is an even bigger mistake.
The fact is, there are good people everywhere – just as they are inequitable con artists in every single country on the face of the earth.
So, the question is: is it any riskier to work with an overseas SEO agency than sticking to one in your local community? And the answer is: only if you rush into the deal.
How to ensure you are hiring an Arabic SEO agency you can trust?
It is actually incredibly easy to overcome any doubt when talking with a prospective Arabic SEO agency and it boils down to this:
What social proof do they have?
Can they offer case studies?
Have they worked with overseas businesses before?
Do they have experience in your industry?
Will you be working with an experienced, multilingual campaign manager?
Do they use white-hat SEO strategies?
Are they offering you good value for money?
If you Google search their brand and you are presented with an overwhelming amount of social proof with dozens and dozens of 5-star Google reviews, then you are off to a good start.
Following that, ask them a few difficult questions and gauge how they respond; what strategies do they use? How do they measure success? And can they offer you any real-life case studies?
If you can see the proof in the pudding with real-life case studies and previous success stories, then you are almost certainly onto a winner.
What difficulties are there with working with an overseas agency?
There are a few challenges that you will face:
Time zone differences: working 12 hours apart can be a nuisance. However, if they have a great support system and both parties utilise the many collaboration tools available today, you can easily overcome these issues.
Language and cultural barriers: this is a potential issue, however, it is largely unheard of when working with modern international agencies.
Conclusion: We say go for it!
All you need to think about if you are having your doubts about working with an Arabic SEO agency is how the UAE is flourishing right now. Dubai and Abu Dhabi are economic power houses and that would not be possible without some incredibly savvy, business-minded individuals.
So, we say go for it! Work with an overseas SEO agency provided they tick all the right boxes.