Are you looking for the most important topics for the MPPSC exam 2022?
The MPPSC syllabus is really long and vast. It is difficult to cover the entire syllabus when you have limited time to study. This might be because you have started the MPPSC preparation a bit late or you are a working professional who can't dedicate more time to study.
In this article, we have curated some of the most important topics that are highly likely to appear in this year's question paper. These questions are based on expert analysis and the question papers of previous years.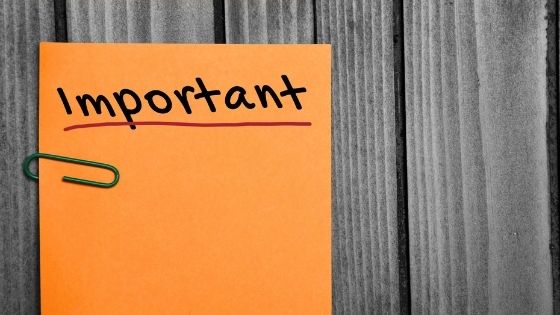 Before diving into the critical topics, let's first discuss the number of questions per subject that appeared in the previous exams and the essential books for MPPSC.
Questions per subject
Well, the number of questions coming from every subject is not fixed. Every year, the numbers keep varying. For example, in 2017, there were 14 questions related to History. Whereas, in 2018, there were only 7.
In 2017, there were nine questions related to the Economy; however it was reduced to just 1 in 2018.
Regardless of this variation, you have to prepare yourself for every subject. The Madhya Pradesh part holds a high weightage in the MPPSC exam. In 2018, this part had 30 questions, which means more than 30% of the questions were related to Madhya Pradesh only. You can't ignore or take this subject lightly if you want to crack the exam.
Best Books for MPPSC Preparation
Choosing the right books to study for the MPPSC exam is crucial for adequate preparation. While there are numerous books available in the market for each subject, we have listed the best books here for quick yet impactful preparation.
1. Lucent's for GK
Lucent's books will help you prepare quickly for general knowledge, general science, and important questions. You can also refer to Lucent's for science and technology topics.
2. Ghatna Chakra Objective
Ghatna Chakra provides books for all MPPSC subjects. This is a good option to find important objective questions, previous year questions, as well as quick explanations of topics.
The books by Ghatna Chakra that you must prefer are for History, Geography, Polity, and Environment.
3. Punekar
Books by Punekar Publications are great for preparing yourself for Madhya Pradesh topics. Since this subject holds higher importance, Punekar books have quality content for MPPSC.
4. Speedy
For Current Affairs, you should refer to Speedy. Since you have a lot to cover for current affairs, Speedy will speed up your preparation level.
5. Mahasagar
Mahasagar is another good option for Current Affairs, especially the affairs related to Madhya Pradesh.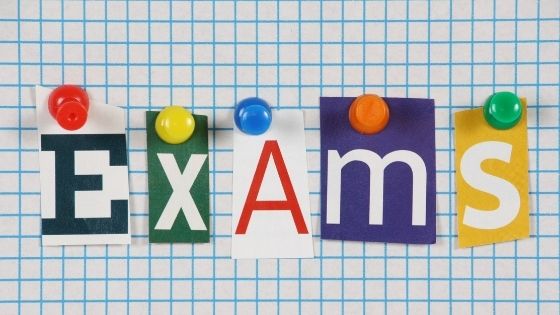 Most Important Topics for MPPSC Preparation
Now, let's finally jump to the main thing- MPPSC important topics.
Important History Topics
The history of India is categorized into ancient, medieval, and modern.
History of Ancient India
Indus Valley Civilization
Vedic Civilization
Jainism
Buddhism
Mourya and Gupta Culture
Indian Greeks
History of Medieval India
Delhi Sultanate
Mughal Empire
Shivaji
Architecture
History of Modern India
Arrival of European companies in India
Revolution of 1857
History from 1885 to 1947
Independence movement
Mahatma Gandhi
Geography Important Topics
World geography
Atmosphere
Internal structure of the earth
Maps
Topography
Geography of India
Physical division
Rivers of India
Census
River Valley Projects
National sanctuaries
Tribes
Environment Important Topics
Various international conventions
International days
Ramsar Convention
Tiger census
Air pollution and plans to reduce it
Chief organizations
India State of Forest Report
Economy Important Topics
Indian economy
Important economic terminology
Important economic bodies like RBI, WTO
Polity Important Topics
Development of Indian constitution
Indian Constituent Assembly
Indian constitution preface
Citizenship
Fundamental rights
Fundamental duties
Directive Principles
Constitutional body
Statutory body
Main articles
President of India
Governor
Supreme Court
High Court
Madhya Pradesh (MP) Important Topics
Formation and reorganization of MP
Basic introduction of MP
Rivers of MP
Irrigation and river valley projects in MP
Forests and wildlife in MP
National parks and sanctuaries of MP
Population of MP
Panchayati Raj System of MP
Madhya Pradesh Fairs
Awards and honors
Prominent personalities
Folk arts of Madhya Pradesh
MP tourism
Tribes in MP
Miscellaneous Important topics
Players and related sports
Recent tournaments
Prominent players of MP and their sports
Science and technology
Current Affairs
Tourist places in India
Ramsar site in India
UNESCO site in India
Major musical instruments and their players
Classical dances and dancers
Some key points that will help you prioritize subjects and topics:
Most of the questions in History come from Medieval history and the Modern history of India.
In Geography, most of the questions belong to world and Indian geography.
Focus more on static general knowledge about Madhya Pradesh.
If you want to check the full syllabus of MPPSC, visit the official MPPSC website
Handing over to you:
Hope this article helped you to find the important topics for the MPPSC exam preparation. These topics are recommended by expert faculties and the best MPPSC coaching in Indore.
The number of questions for each subject varies every year, but you can study these key topics for intense preparation. Since limited time is available now, you have to dedicate at least 10 hours every day to cover and revise these topics.