Managing your assets and working towards your financial goals can be challenging. Investments may tank in poor market conditions. Mismanaged taxes can eat up your earnings. And drafting a financial plan for your retirement entails a lot of research. You hardly learn about financial literacy in schools, you need to gain this knowledge on your own or by taking up courses specially designed for this purpose. If you lack the time and knowledge to handle these financial matters properly, you can turn to wealth management experts for help.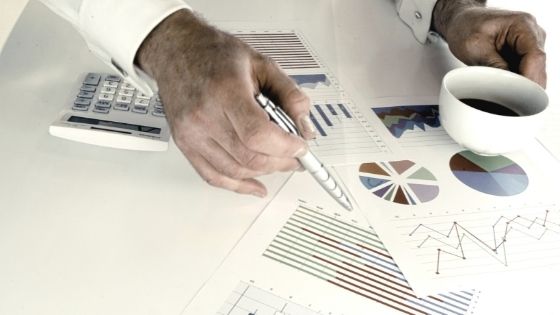 Wealth management advisors typically offer the complete package of financial guidance. Their services may include counsel on investments, retirement planning, tax services, and estate planning. All of these are custom-tailored to your current situation and goals in life.
However, hiring a wealth management advisor is a big decision. Aside from the cost, the wealth manager you choose will be a long-term partner in handling your assets. Their expertise may determine whether you achieve your financial aspirations. Also, they will influence the financial products and investments you buy, so their integrity is vital. Here are a few tips for choosing a reliable wealth management expert:
1. Assess the Areas You Need Help
In choosing a wealth manager, it is essential to determine first where you are financially and identify the challenges you face in handling your assets. Also, think about your goals in life that may need financial planning. From there, you can pick out the financial services that you need. Taking professional help in this context is always fruitful like you can go with trusted financial advisors in Halifax or in your respective location also.
Check if the wealth management professionals you want to work with and the firm they're tied to offer the services you require. Here's a list of issues wealth management firms can help you with:
Investment and Risk Management
Tax Management
Estate Planning
Charity Planning
Real Estate Asset Management
Retirement Planning
2. Look for CFPs
Among the many certifications for financial professionals, the CFP (Certified Financial Planner) designation is the most prestigious. Aside from passing a rigorous exam, CFPs are fiduciaries, meaning they have to put their clients' needs before their own. Even after getting certified, CFPs may lose their titles if they violate the CFP Board code of ethics.
Integrity is crucial in picking your advisor since they may profit from other institutions with their recommended financial instruments. They may steer you to products or investments that will earn them more money, but these are not the best for you.
You may check if a financial professional is a CFP directly from the CFP Board website. The site also indicates if they have had disciplinary sanctions and bankruptcy disclosure in the last ten years.
3. Research Credentials
Your wealth manager's expertise can determine the success of your partnership. Ensure that they have the right qualifications to handle your case. Aside from holding a CFP designation, look at your advisor's background. This entails checking things like:
What type of clients have they worked with?
How many years of experience do they have?
What are their areas of expertise?
What are the licenses and certifications they have?
If they offer investment management, what is their historical performance?
Have they faced any legal or disciplinary action?
You may ask your advisor directly some of these questions. Online sources are also available to research a financial professional's professional background. For brokers registered with the Securities and Exchange Commission (SEC), you may check their backgrounds on Finra's BrokerCheck Tool. For investment advisers, the SEC's Investment Adviser Public Disclosure website provides reliable information.
4. Check Their Firm's Business Model
The firm your wealth management advisor works for may affect how they handle your wealth. Many firms provide wealth management, but their primary business focus may be banking, lending, or insurance. Some may carry investment vehicles from which they can earn flat fees or commissions for every transaction.
These other services may present conflicts of interest in your wealth manager's advice. The best option for stewards of your wealth focuses solely on wealth management.
5. Determine if They're a Cultural Match
You will work with a wealth manager for years, so they must understand you. Assess if your investment and financial management philosophies are aligned. In addition, determine if their understanding of your vision is the same as yours and if you agree with their methods of helping you achieve it.
Choose a Dependable Wealth Manager
Many financial experts aim to help you handle your assets efficiently and attain your financial goals. The thing is the financial world is also riddled with snake oil salesmen who may cheat you with your money. Aside from that, the wealth management advisor you choose will be with you in the long haul.
By following the tips listed above, you can find the right financial expert to be your partner in managing and building your wealth. Look for a reliable wealth advisor if you need help in financial management.