SAT or Scholastic Assessment Test is a standard examination that is taken by students to enroll themselves in colleges. It was primarily necessary for a few colleges in the United States, but soon every college/university made it essential to conduct SAT to realize the applicant's potential knowledge. SAT exams are considered best for improving logical reasoning, communications as well as analytical skills. Once you complete high school, you are supposed to enter college, so it is quite critical to score well in SATs. These scores are also considered benchmarks to compare student applications and display the strengths and weaknesses of the students.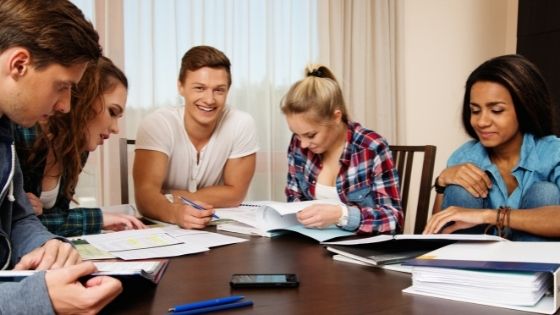 For instance, a student has just completed his/her high school and desires to apply for college. To get to the college, he/she has to undergo an SAT examination to project their preparedness for college. SATs judge your creative and logical sense as it is of utmost importance to survive in the upcoming dynamic educational environment.
SAT is not a tough examination to crack; one only needs to have interpersonal skills, an analytical mindset, and an essential potential to read, write and communicate. Essay writing, logic-based MCQs, complicated mathematical problems, and science-related concepts are a handful of sections that are observed in most SAT papers.
If you are preparing for SAT, adhere to the following tips –
Read Nonfiction Outside Of Class – Since SAT requires you to have excellent communication skills, it is crucial to read non-fictional books and novels to boost your vocabulary. Reading books increases your brain's strength and enables you to memorize things easily. It is also observed that people who read books develop a great sense of patience and cognitive ability. Students who aspire to appear for SATs must be encouraged to read nonfictions after their practice classes to avail themselves with opportunities to hone their skills. Such tough exams require mental stability and a strong focal point, which can be attained by reading and staying up-to-date with grammar guidelines.
Practice Mental Math – SATs include various sections in which mathematics is one of them. Practicing mathematics on a routine basis allow students to get better at arithmetic calculations, and eliminates the use of smart devices to do the math. A student can join classes to practice math's or take up online lessons to learn arithmetic concepts and tricks to ease the challenges.
Brush Up Your Grammar – Work on improving grammar to make proper and meaningful sentences. It is imperative to have a command over grammar to comprehend what the other person is saying and what should be an ideal response. SAT examinations include questions related to basic English, essay writing, and grammar to help you make a good start.
Try Mixed Practice Tests – Mixed practice tests refer to different mock exams that include one-word answer-type questions, lengthy QnA, all-logical reasoning, or triggered mathematical problems. These are specially designed to give a simulation experience of how an SAT exam would be. It helps students to prepare themselves from previous years' test examinations and comprehend the question pattern in advance.
Don't Cram – Cramming or mugging up information does not prove effective in almost every case as it eliminates the ability to memorize data for an extended period. Often students try to cram their syllabus in case they weren't able to make a schedule in the first place. However, cramming most often results in anxiety, so it is advised to make a study routine instead of cramming days before any exam.
Figure Out Your Weakness – Any examination that a student aspires to appear in requires him/her to realize their weak areas where they struggle due to a knowledge gap or lack of practice. Figuring out your weakness helps you to come up with a plan to overcome them. You can also ask for external help from teachers, parents, or your friends to tackle the situation properly.
Are you having trouble preparing for your SATs? Get online and lookup for various professional mentors that can easily help you work it out with informative assessments, practice sessions, and one-on-one enriching attention. You'll find many mentors that specialize in providing coaching for entrance tests like SATs, GREs, or PSATs so you can get into a good college.