Almost 70% of people looking for local businesses turn to the internet to find them. Almost four out of five searches are for local results, and nearly half of those people go to a store within a day of searching for the store's name. And almost a third of local searches made on mobile devices result in sales within the same day. Clearly, local SEO is important to the success of your business.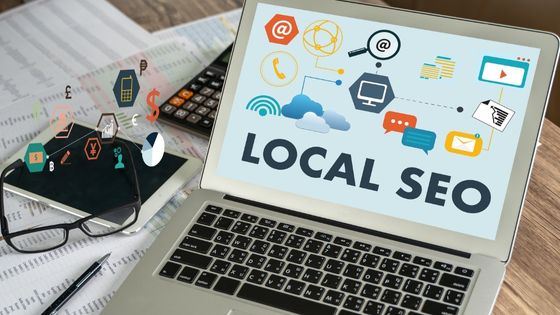 Local keyword research
Local SEO is essential for local business success, and choosing the right keywords is crucial to making your website visible in local search results. When deciding which keywords to use, take into consideration your business' products and services and the popularity of each term. Using tools like Ubersuggest and Google autocomplete can help you find the most popular keywords and analyze their ranking.
The first step is to determine which keywords have a high search volume for your targeted audience. It will also help you find out which keywords your competitors are using to rank for the same keywords.
On-page optimization
On-page SEO is the process of optimizing the content on a website. It involves the use of specific data and relevant keywords to boost a page's organic search rankings. On-page optimization strategies are crucial for local SEO. They must be matched with the user's intent and content.
Content is king when it comes to search engine rankings. One way to optimize locally is to build city and state information into your content. This can be accomplished by using savvy copywriting or by working with a digital marketing agency that specializes in local SEO. Another technique is to embed a Google map on your website and point it to your Google Business Local listing.
In addition to utilizing local-relevant content, on-page optimization includes including your business's NAP data, or name, address, phone number. Many businesses put this information on their website's footer, which aids in local on-page optimization.
Google Maps
According to an expert in SEO Malaysia, having a website that is optimized for Google Maps is crucial to obtaining a high ranking. There are many factors to consider. First of all, it is important to comply with Google Webmaster Guidelines. Your website should have relevant information to your business. Next, you must write compelling content that will attract potential customers. Creating regular GMB posts that include relevant keywords will also boost your local rankings.
Google Maps' ranking algorithm combines a variety of factors that determine your ranking. For example, a high number of reviews can boost your ranking. Another crucial factor is distance. It plays a vital role in determining your positioning in local search.
Knowledge Graph
When it comes to local SEO, using Google's Knowledge Graph is essential to improving your local visibility. This unique tool allows you to display location-based information, such as reviews and information on your business. This feature can be very important for both online and on-site businesses. By showing up in local search results, you're spreading awareness about your business far and wide. It's also a great way to attract local customers, as people nearby may be searching for products and services in your area.
There are many ways to use Knowledge Graph for local SEO. First of all, you can get a page on Wikipedia, but this is more challenging than entering data on a wiki.
Remember to be as authoritative as possible, as Wikipedia articles are often used as Knowledge Graph panel descriptions. Secondly, you can use social media to create positive noise around your business, increasing your brand's visibility. LinkedIn and Facebook are two of the best social networking sites to get your business seen.
Google My Business
Google My Business is a tool that allows small businesses to create a profile on Google. This profile can feature various attributes and allow customers to leave reviews. These attributes will appear in the knowledge Graph on Google, which is where people find information about local businesses. Google is the largest search engine in the world, accounting for 70% of searches. It is important to keep your profile updated and relevant so that people can trust your business and visit your location.
Posts in Google My Business are also a great way to promote offers and sales. You can add photos, videos, descriptions, T&Cs, and CTA buttons. These posts will be displayed on Google as a result of your business's high local search ranking.