Way back in 2005, when YouTube was launched for the first time, it was easy to make it big. Content creators and influencers who started posting on YouTube as soon as it became relatively mainstream, have amassed a large following in today's day and age. However, in 2022, the market on YouTube has gotten oversaturated. Since the market is oversaturated, it is very hard for new content creators and influencers to make it big on YouTube.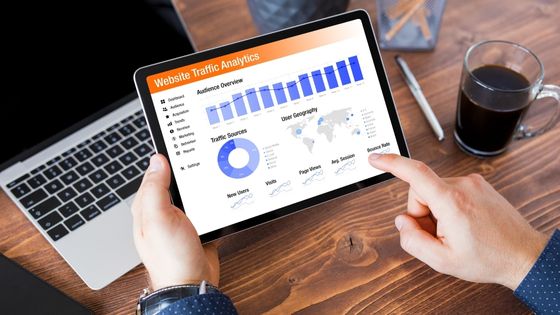 Therefore, the point is, that simply posting a video on your YouTube channel is not enough to make it big. The key to success is both traffic and engagement. YouTube traffic and engagement play an essential role when it comes to the number of views, comments, and views any given video posted on this social media website can get.
It is very easy for any given video posted on YouTube to get lost in the deep-set layers of the algorithm, but one can grow their channel on YouTube. In this article, we have listed seven smart ways in which you can drive traffic to your YouTube channel so that it can continue to grow abundantly.
● Create SEO-friendly video titles
SEO stands for Search Engine Optimization. YouTube is the second largest search engine in the world apart from google. To have a video that ranks fairly well in the search results, you will need to create a video title that ranks very well when it comes to YouTube search results. In your given niche, the title of the video must be phrased in such a manner that it would automatically come on top when anyone searches for a given video. Use Youtube SEO Tools to get the desired and best SEO practices for your video.
● Uploads need to be constant and consistent in nature
The phase where the YouTube channel is growing is the most delicate and crucial time of them all. You need to keep on posting regularly to drive traffic to your channel. In case you upload once a week and then do not upload for the next couple of weeks, your new subscribers will forget about you and you will fall off the radar. By uploading to your YouTube channel consistently, it can be found that the channel will have a lot more traffic.
● Cross-promotion of videos on other platforms
Creators are not aware of the potential it holds to share one given video on their social media platforms, like Twitter and Instagram. Posting YouTube video links to all of the other social media platforms will culminate in more traffic being driven to your YouTube channel. Since most people do watch YouTube religiously, it will be easier for them to click on another promoted video as well.
● Creative thumbnails (without clickbait) and a personalized but consistent introduction
It is impossible to post a YouTube video without having a thumbnail. In case you do not have a thumbnail, YouTube will make one for you automatically. This is not an appealing look for any given video posted o YouTube. People are more likely to skip that video since it does not look interesting. At the same time, you might have noticed that content creators that are popular on the YouTube front have a personal and unique introduction in place already. This helps them be separated from the rest of the crowd and seem more authentic and genuine in nature.
● Interact with your viewers
No one wants a content creator that does not reply to their comments or does not talk to them. People want to form parasocial relationships which are natural and easy to flow, rather than being constructive in nature. Reply behavior of the creator determines the chance of gaining comments and reviews. When people become happy and content with a creator they are more likely to return to them, thereby increasing traffic.
● Create a custom background image
To stand out from the crowd, you can create a custom background image. This means that the channel design that has been carried out is very much clean and sleek in nature. Therefore, apart from the theme and colors YouTube offers, you can do it on your own,
● Add channel tags
Channel tags are a form of SEO. You need to tag away in the channel so that the people who are in your niche and want to find out your videos can easily find them out. You can do this by clicking the "My Channel" menu to customize it.
YouTube is one of the most underrated marketing channels you can find online. With billions of users every month, someone might be looking for exactly what you have to offer. Many YouTubers buy YouTube views or choose to buy YouTube subscribers initially to gain traction. With the help of these seven tips and tricks, you can easily gain traction in the world of YouTube, by having an increased traffic flow.